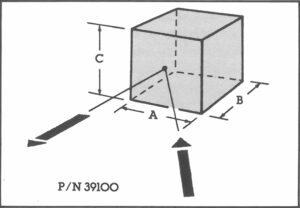 As a manufacturer of precision optics, Precision Optical has the ability to hit very tight angle call-outs, quite often to less than an arc-second (~ 0.0003 degrees).  One of the most challenging components to manufacture that requires such high angular precision are alignment cubes, because alignment cubes require high precision at multiple angular interfaces.  Alignment cubes are essentially 6-sided symmetric cubes.  They can be made of out of different types of glass or stainless steel.  They are typically polished on five surfaces (4 perimeter surfaces and one top surface).  Those surfaces are polished flat (typically < lambda/8), with reflective thin film coatings and have highly accurate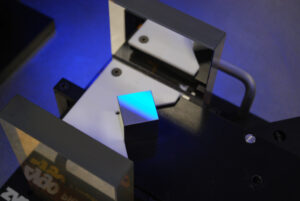 90 degree angles. These high precision cubes facilitate optical alignment of up to eight orthogonal angles in five directions, and are used to help monitor and qualify systems that demand highly precise datum registration.  Alignment cubes are used in a variety of industries such as aerospace, metrology, defense, and basic science research.  In the aerospace realm, they are commonly used to assist in the building of airframes and satellites.
Precision Optical has 55 years of precision manufacturing experience, and alongside our other high quality component products, such as corner cubes, penta prisms, optical flats, and custom prisms, we can produce some of the best alignment cubes in the market.  Commonly made out of fused silica or Zerodur (low coefficient of thermal expansion material), but they can also be made out of N-BK7, Stainless Steel, or other materials, Precision Optical uses proprietary in-house manufacturing processes that enhance both efficiency and accuracy of our components.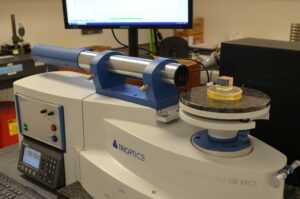 With a vast arsenal of Blanchard mills, single-sided grinders and polishers, beveling machines, and in-house coating capabilities, we are well equipped to handle manufacturing alignment cubes in volume.  Combined with our metrology equipment (40-plus autocollimators, 14 interferometers, and two precision goniometers paired with the latest inspection software), Precision Optical assures the quality of these demanding, high-quality components in volume.  In addition, our machine shop and assembly departments can also customize alignment cubes with threaded inserts, assembly, and precision mounting on housings and/or components.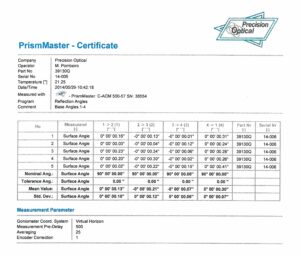 We can support a vast variety of custom requirements based on customer need.  We can also help our customers establish specifications and provide engineering services to optimize performance and budgets. Please visit our alignment cube page, or our contact us page to assist in your alignment cube needs!
These precision alignment cubes are useful in conjunction with autocollimating theodolites or lasers to precisely define the angular relationships between various sub-components and assemblies.  In such applications as on satellite and space vehicles, multispectral photography instrumentation, robotics, automated assembly lines, laboratory set up and alignment of independent optical systems, and other aerospace alignment procedures, these alignment cubes are invaluable metrology tools.  For a descriptive example of an alignment concept for spacecraft antennas utilizing alignment cubes, please read more here: Alignment Concept For Spacecraft Antennas.