Precision Optical is pleased to announce that Keith Kitagawa is the recipient of our Founders' Award for 2013.  The Founders' Award winner is elected annually by a popular vote of Precision Optical employees.  The award is meant to give recognition to the employee who has best exemplified Precision
Optical's dedication to collegiality, team work, and excellence over the past year.  As anyone at Precision Optical will attest to, Keith is an exemplary employee, not only with respect to the quality of his work, but also with respect to the quality of his character.  Keith brings professionalism and kindness to his work and brings out the best in his fellow employees.  
In 1976, Keith began his career in optical manufacturing for Pacific Optical in Torrance, California.  There he learned optical shaping, grinding, edging, polishing, and quality control.  He became the manufacturing engineer and merged into a position as facilities manager and maintained both positions until Pacific Optical closed in 2009.  Keith started with Precision Optical as a program manager in 2009, and shortly thereafter became our assembly manager.  His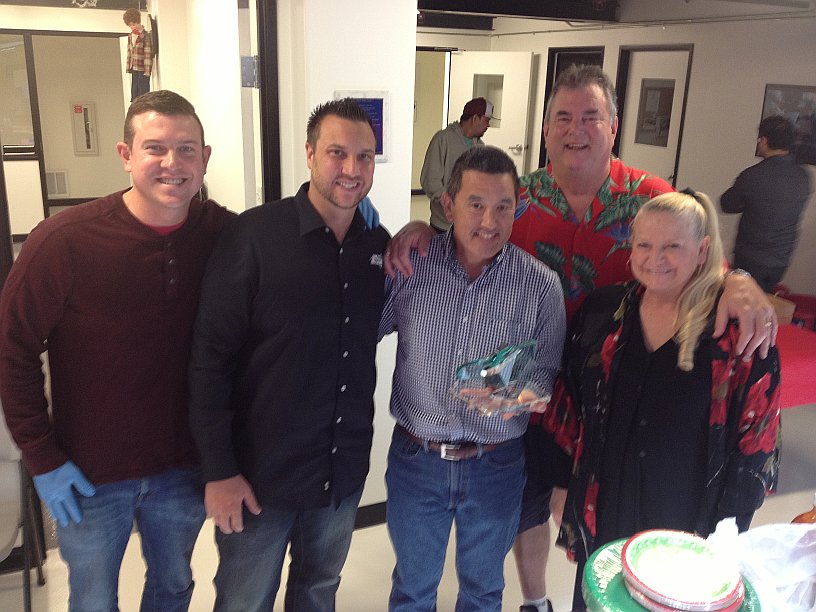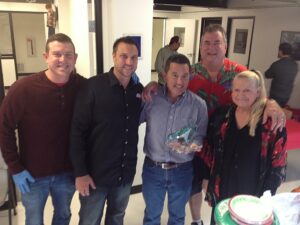 fluency in procedural documentation, technical consistency, and genuine character made him the perfect choice for our quality assurance director, a position he has held since 2011.  With nearly 40 years of experience in the field of precision optics, we are thrilled to have Keith as a member of the Precision Optical family.     
Keith is still going strong thanks to the support of his loving wife, Alison, son Randy (26), and daughter Nicole (24).  Keith is truly an exceptional employee, but an even better human being — a role model for us all.  There is no one more deserving than Keith of the Founders' Award for 2013.