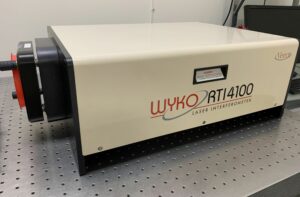 Precision Optical is pleased to announce that we now have 1064nm interferometric capabilities.  This new capability enables our expansion into infrared manufacturing, coating and metrology.
We now have two phase shifting interferometers. One is a Wyko/Veeco RTI (640×480 res) with Vision 32 software. The other is a 4D AccuFiz (1.2K x 1.2K res) with 4Sight software.  The AccuFiz has dynamic acquisition mode for greater instrument versatility.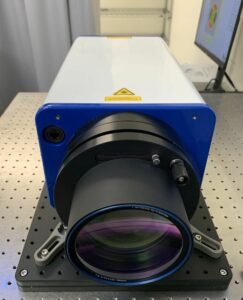 These instruments serve as a new capability for our turnkey custom prisms, optical flats, and optical assemblies in the NIR.  They also provide a new "a la carte" metrology service for our customers.  For collimated inspection, we can combine these instruments with our own in-house mounted master transmission flats with an accuracy of </= lambda/90 @ 1064nm.  In addition to collimated light inspection @ 1064nm, we also have the ability to perform spherical measurements with a transmission sphere accuracy of </= lambda/40 @ 1064nm.
With our new laser lab, dedicated to these instruments, we are excited to serve our customers with interferometric metrology equipment beyond the visible spectrum.