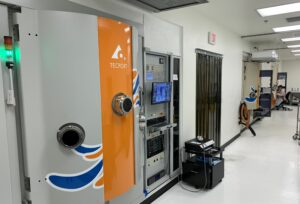 Precision Optical: our name embodies who we are. Since 1959, Precision Optical has earned a widely recognized reputation for reliability, value, and quality precision optics for the most demanding applications worldwide. An ISO 9001:2015 certified and ITAR-registered company, Precision Optical offers a diverse portfolio of capabilities for the prototyping and large-volume production of precision optical components for the biomedical, aerospace, defense, semiconductor, metrology and laser industries. These capabilities include optical fabrication, optical polishing, CNC Machining, opto-mechanical assembly, engineering and metrology services, and thin film coating. Key to Precision Optical's success has been our commitment to expanding our capabilities in all areas of optical fabrication and metrology, giving us unsurpassed process control and flexibility in responding to customer requirements.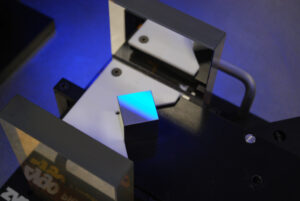 Our broad specialty has always remained the same: extremely accurate and precise custom optics such as prisms, alignment cubes, cornercube retroreflectors, complex opto-mechanical assemblies, and large optical flats and windows. In particular, Precision Optical's core product has always been the ultra-precise prism. We manufacture some of the most challenging prisms in the world, from standard prism shapes to intricate custom geometries. We are capable of producing prism sizes from 3 mm to 300 mm as individual components or as multi-component prism assemblies. Moreover, Precision Optical applies thin film coatings in-house to 98 percent of all the coated optical components we manufacture, on material from UV to NIR. Precision Optical continuously pushes the threshold of prism manufacturability, while maintaining competitive pricing and lead time.
Precision Optical regularly delivers high-end, ultra-precise optics, in high volume, with laser quality specifications. We are capable of achieving mechanical tolerances within 0.012 mm, angle tolerances below one second of arc, and surface forms below lambda/40. We can even manufacture "zero defect" optical apertures.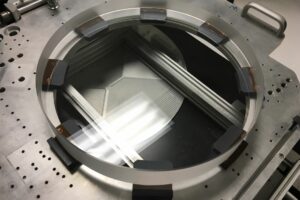 In recent years, Precision Optical has focused on the high-volume production of large optical flats, windows, and mirrors. We are capable of producing flat sizes up to 750 mm while achieving very high levels of precision with very low levels of uncertainty in measurement. We combine state-of-the-art interferometry, custom-built tooling and support fixturing, with appropriate environment and testing protocols. For flats, we can achieve surface forms below lambda/50, surface finish for high laser damage applications, parallel tolerances to sub arc second, and spoiled wedge angle tolerances to sub five arc seconds.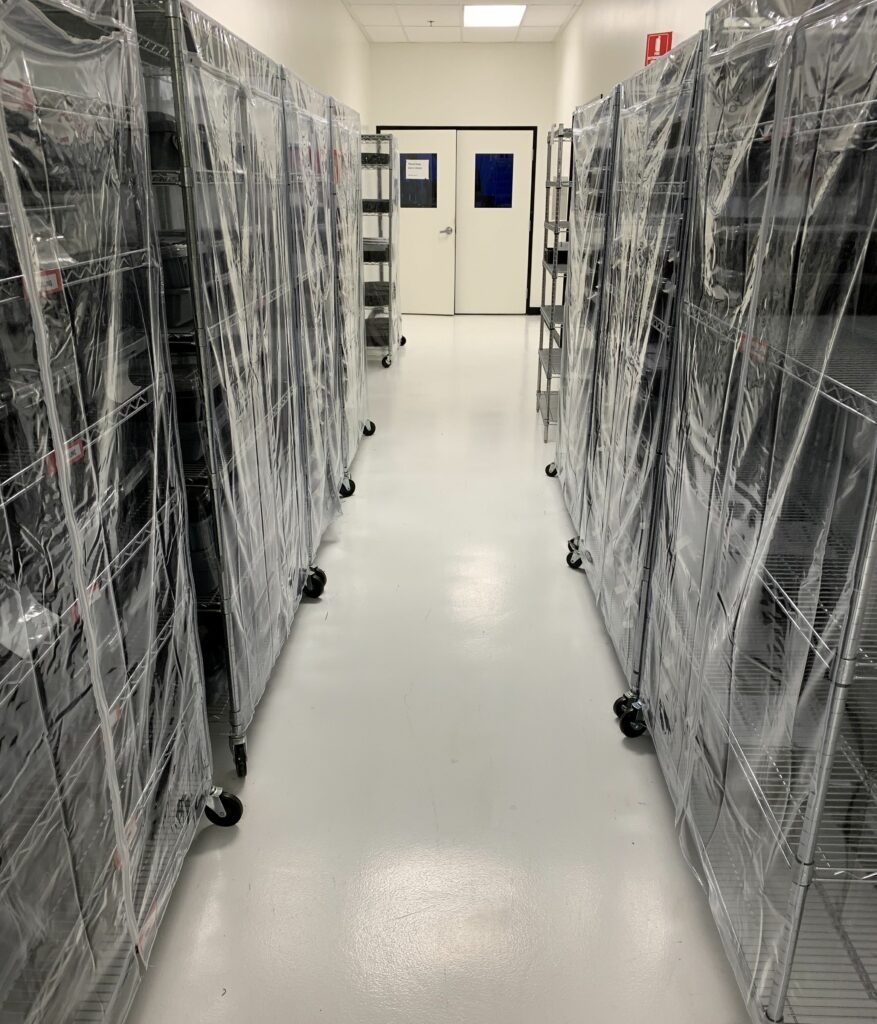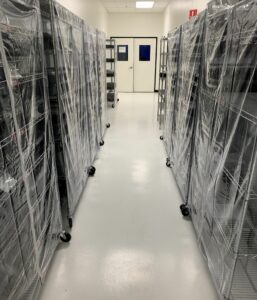 We have always strived for perfection, while continuously evolving and improving. We are family-owned and operated. By internal cross-training, internship offerings, and partnering with local academia and our local chapter of OSA (OSSC) we are fully dedicated to maintaining a regenerative ecosystem of optics and photonics technicians, and are currently hiring in those areas.
Precision Optical is known for pushing the limits of optical manufacturing by satisfying ever-evolving customer demands and maintaining cutting edge metrological capabilities. Precision Optical provides the highest quality of precision optics available on the market and complements its products with dedicated and superior technical support for its customers across the globe.  Please contact us at sales@www.precisionoptical.com, stop by Booth # 338 (South Hall) at Photonics West 2020, or visit our website at www.precisionoptical.com. Nicolaus Lambert (President & CTO), Jeremy Gordon (Vice President Sales & Marketing), James McClure (Sales Manager), Paul Dimeck Jr. (Sr. Manufacturing Engineer), and Bo Wang (Optical Engineer) will be on site throughout the week.