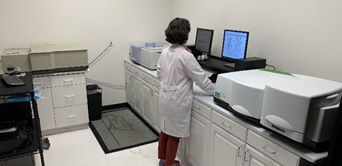 In 2019 Precision Optical made strategic investments into thin film coating capital equipment.  We acquired a new Perkin Elmer Lambda 1050 spectrophotometer equipped with the Total Absolute Measurement System (TAMS).  TAMS gives us a combination of the highest degree of flexibility and accuracy with the 1050 for UV/ViS/NIR applications.  In addition to measuring bi-directional transmittance a reflectance at variable AOI ranging from 5-80° we can also measure angular resolved scattering (BRDF/BTDF).
We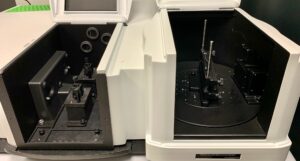 have two new detector sets.  Our primary is an InGaAs detector for high accuracy and broad wavelength range, and the other is a large enhanced Si detector set for extremely sensitive spectrophotometer applications.  This new metrology instrument, when combined with our Lambda 950 + Universal Reflectance Accessory (URA), our Lambda 900 + PELA 1030 accessory, and high extinction ratio high precision laser rail gives us incredible spectral inspection capability from 175-3300nm and strengthens our overall metrology capabilities.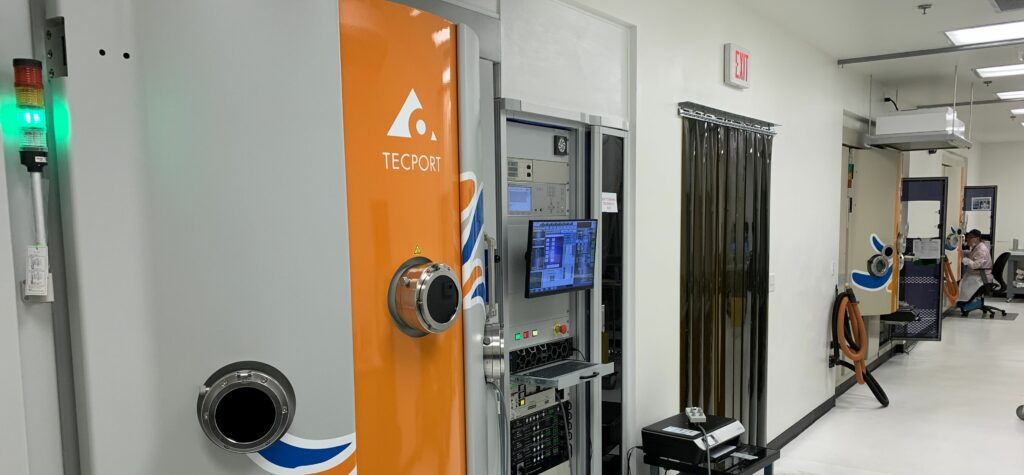 Precision Optical also acquired a new Tecport thin film coating chamber which was installed in March 2019.  This brand new Symphony 12 is a large format (1200mm) e-beam evaporator, with ion assisted deposition, enabling the manufacture of more complex thin film custom coating designs.  The chamber has been specifically configured to handle large (>450mm) optics.  Options for coating up to 660mm diameter are also possible.
The vast majority of optics manufactured at Precision Optical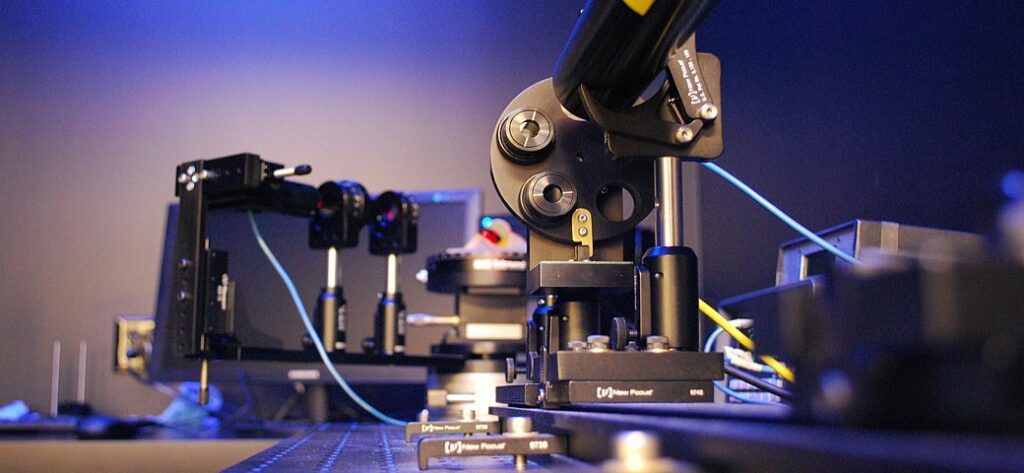 also require thin film coating.  This new equipment gives us more scheduling flexibility and coating capability, both of which allow us to better serve our customers.  Additionally, like coating houses, we also provide "coat only" services with exceptional turn-around time.  The benefit of using Precision Optical for your coating services is that we are used to handling and coating our own optics on a daily basis for the past 40 years!  Rest-assured that we will use the same level of care when handling your precious optics!