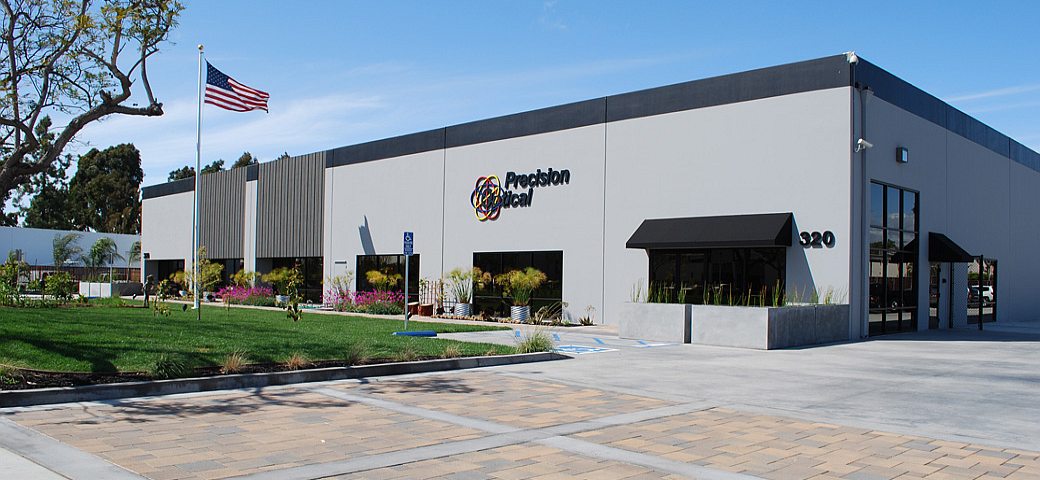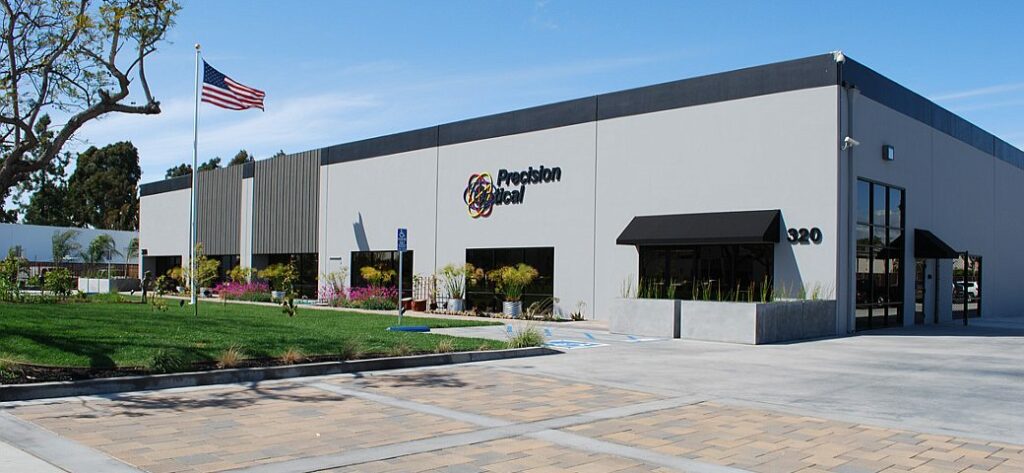 Take A Guided Tour of Our Precision Optical Facility
SPIE DCS is expected to be the largest photonics expo to visit Orange County, CA in well over a decade, and Precision Optical is excited be among the exhibitors.  SPIE DCS will be held at the Anaheim Convention Center, which is a short drive to our facility.  Because of our proximity to SPIE DCS, we are extending this invitation: if you will be in town for SPIE DCS and would like to take a guided tour of our facility, we would be thrilled to accommodate you!
Custom Optical Components Since 1959
Precision Optical has operated continuously in Orange County since its founding in 1959. We are well known throughout the photonics industry as a top-notch manufacturer of the most challenging of custom optical components, thin film coatings, and assemblies.  Some of our long-standing core component products include porro prisms, corner cube retroreflectors, alignment cubes, and large optical flats, windows, and wedges ranging in size from 3mm to 750mm.
Where and How To Take A Tour
In 2011, we moved into our state-of-the-art, 42,000 sq. ft. facility in Costa Mesa.  SPIE DCS presents an ideal opportunity for Precision Optical to host site tours, as industry members from around the world will be congregated just a few miles away.   
Guests will be treated to a guided tour of our manufacturing facility, coffee, and refreshments.  To schedule a visit, or for more information, please contact us at sales@www.precisionoptical.com or call 949-631-6800.  Our facility is located at 320 Kalmus Dr, Costa Mesa CA.
Representing Precision Optical at SPIE DCS will be Jeremy Gordon, VP of Sales & Marketing,  Jim McClure, Sales Manager; Nicolaus Lambert, President & CTO; and Al Lambert Jr., VP & General Manager.  We are exhibiting at booth# 563.