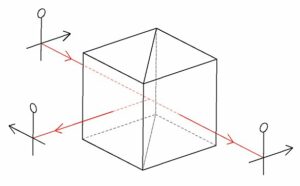 A common element used in optical systems is known as a beam splitter.  Beam splitting optical assemblies and elements play an integral role in optical systems by splitting, combining, and controlling the directions of multiple beam paths.  Specialized thin film coatings applied to optical surfaces divide beams of light into separate wavelengths and polarization states with specific targeted values of transmittance and reflectance.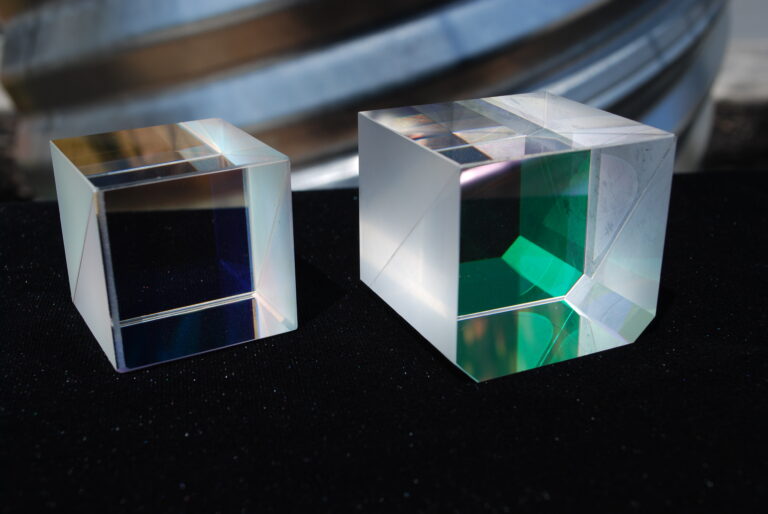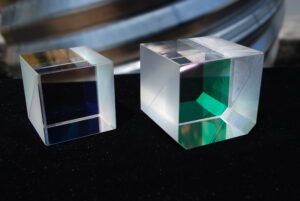 Beam splitters are used in a variety of optical applications, from commercial SLR cameras, to LCD projectors, to modern FLIR systems.  They are also heavily relied upon within laser systems.  For example, a beam splitter is an essential element  of an interferometer where the beam splitting aspect of the component literally generates the interference of the instrument.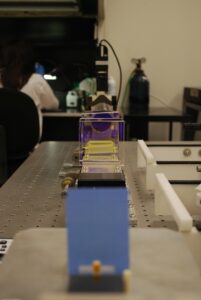 Precision Optical manufactures plate beam splitters, long and short wave pass filters, non-polarizing (hybrid metal-dielectric) cube beam splitters, and polarizing (dielectric) cube beam splitters to exact customer specifications.  In combination with high grade optical materials and precision polished optical surfaces (down to lambda/40), our optical assembly techniques produce very high quality optical assemblies.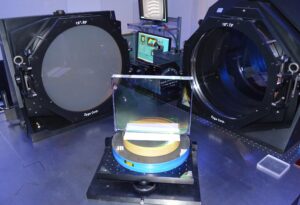 Our experienced optical assembly technicians produce clean, uniform bondlines that allow for excellent optical alignment and environmental resistance of beam splitter types.  Our large assembly lab and host of autocollimation devices are optimally configured to welcome a wide variety of beam splitter shapes and sizes, from prototype to large volume orders.
Please contact us for more information on our beam splitter products and capabilities.